Software working with multi database like Oracle, SQL Server, MS SQL, Access ....
Weighbridge software is a connecting weighbridge in LAN, its working as a client-server system. For Ex. In one Premises three weighbridge we can manage vehicle Weighing Any Place Any time with common Data.
Weighbridge software provide facility for Slip/label printing can also be customize as per user requirement. Users can put their logo or use pre-printed stationary and can even design their own slip.
Imagic Solution provide two type of weighbridge software 1) - Desktop Application, 2) - Web based application, both software working with Client-Server Application.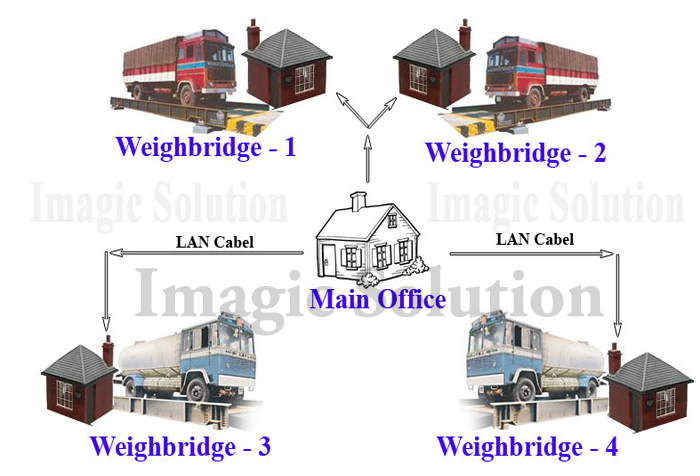 Weighbridge LAN Software.
Same feature included like Weighbridge Software.
For more detail of feature please visit Software Feature
Same As Weighbridge Software Reports.
If Any Special Feature Require We can Develop for customer.